4.5 Excellent
SELL YOUR SKINS FOR REAL MONEY
Instant payout for your CS:GO skins
HOW TO SELL SKINS FAST AND SECURE
1 of 3

Sign in via Steam

to sell your skins and get cash

2 of 3

Choose items

to sell from your inventory

3 of 3

Get Cash Instantly

via the selected payment method.
Skins sold

4.7M

Users

24/7

Support

100%

Secure
Security
Instant cash

Skins.Cash is a reliable service for trading CSGO skins, trusted by thousands of users.

read more

No hidden fees

Skins.Cash is the first website to have a convenient and fast system for cash out skins from Steam!

read more

100% Secure

Skins.Cash is the first CSGO trading site that lets you sell skins instantly, conveniently, and 100% safely.

read more
How to sell your CS:GO skins quickly
Almost all users of the popular CS game have been inundated with the unnecessary or simply annoying coloring of weapons, which they will pitifully get rid of. They could fall to you during the game or they could be bought in the marketplace. But instead of just saving them up and not using them, you can sell CSGO skins at a good price tag on our modern SKINS CASH site.
The main feature of our service is the round-the-clock technical support of customers and the ability to quickly get cash to the account. Here you can sell CSGO skins for money in just a few minutes. You need to do several things:
Register at the SKINS CASH site.
Link your STEAM to your account.
Confirm the exchange and receive money in any way convenient for you.
Many wonder how to sell CSGO skins for real money. But now you should have no doubt that it is most convenient to do it with us. You will get an unforgettable experience of exchanging your gaming experience, which is presented in the form of a weapon that has fallen to you, for real money. But they can be spent on something in life and buy worthwhile things that you need!
We tell you all the details and features of the procedure for exchanging your weapon colors for cash.

What are CS:GO skins?
First, you need to figure out what the weapon coloring is in the popular multiplayer game. Skins are decorative items that do not affect your ability to shoot or marksmanship. They are needed solely to increase the appeal of appearance and boasting between players. That is why CSGO skins for cash can be sold without gaps of conscience: they still do not greatly affect anything.
Valve Corporation introduced them more than 5 years ago and since then the internal STEAM marketplace has been saturated with a huge number of colors. It is impossible to cash out CSGO skins normally because the game administration wants to save money inside the site. But in our opinion, this is not fair, because if you can put money into the game and buy a weapon, then you should be entitled to sell it by receiving cash in your account. This is exactly what we created the SKINS CASH platform for.
With our Quick Exchange System and extensive marketing campaign, you can always find the right buyer. Just sign up on the court and start earning revenue from your gun coloring in the game. Thanks to us, you can sell CSGO skins for real money and get them with one of the payment methods.
How do you get the best CS:GO skins?
Each CS user most likely already received their first weapon coloring just having fun in the game. You need to gain a few levels and buy prime status in order to be able to receive new weapons without limit. Quite a lot of guns are given to users during the release of new operations. But in addition to specific colors, you can get a lot more:
cases that can be opened for additional skins;
and of the cases, various knives and gloves, which are of particularly high value;
you can buy keys from Valve to open cases.
At the same time, the selling of CSGO skins is practically unavailable, because this can only be done through the marketplace. You have to part with your weapons and not receive real money at the same time. They can be spent on buying games on Steam, but you won't be able to pay the rent. And this is a significant minus!
You can also get weapons through exchanges with users. It is on such a system that our service is built, where you can exchange your CSGO skins for cash by exchanging them with another user. Our reward is in the commission, so you lose nothing and get real money directly into the account.
The selling of CSGO skins for real money is available to everyone who is ready to register on our service and enter their data, as well as link an account on Steam. Just do it and forget the idea of ​ ​ selling weapon coloring for candy wrappers inside the game!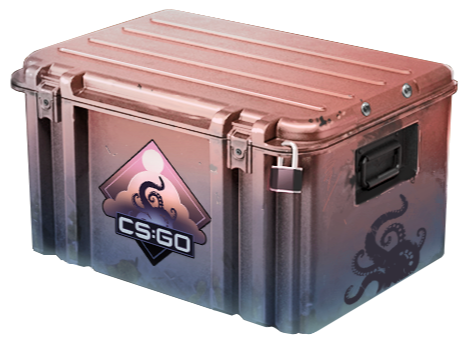 What is the rarity of CS:GO skins and what does it affect?
For the most part, it is more profitable to trade CSGO skins for money, which are rare or very old. The fact is that here the marketplace is no different from the real world. The fewer people who possess a particular item (such as diamonds), the higher the cost of that item for everyone. This is the meaning of trade relations.
The game features several basic rarities of objects that differ in color. For example, battle-hardened weapons are least appreciated, and everyone needs guns right from the factory because they look beautiful. But there are many other parameters that also determine the rarity of a particular weapon coloring.
These include a specific coloring pattern. The same knife can have a different intensity of blue or purple, which can make it tens and hundreds of times more expensive. Just because all-blue knives are very rare. This is just an example, but from it, you can understand the essence of the impact of a rarity on cost.
Various knives are much more in demand than skins on machine guns. But even if your weapon is not very popular, you can expect to instantly sell CSGO skins on our site. All thanks to the huge customer base that trades every day.
How to sell your CS:GO skins for real money?
To sell a CSGO skin through a website, you need to follow the simple instructions:
First of all, register on the platform. On the home page at the top left, click "Log in with STEAM" and go through the authorization procedure. Be sure to fill out the contact information about yourself in your personal account.
After that, use your personal account settings to enter all your account information and insert a special trade link. This is necessary for further exchanges between users.
Click the Sell CS: GO skins button and select the appropriate items in your inventory. Confirm the exchange through the application and wait for the operation to complete.
After this simple procedure, the money will go to your balance. We hope that now you are not faced with the question of how to sell cases in CSGO. Items from other games, cases, gloves, knives, and other items can also be sold on the court.
We also recommend checking the link to our official website several times so as not to get to the scammers. We use a data encryption system and each transaction is subject to strict control to keep your money safe.

How long does the deal take and which payment systems are supported?
The service automatically buys back weapon coloring from you, which is of value to the gaming community. Most often, you can sell a CS GO knife for real money within 15 minutes. Money is credited to your account also automatically and very quickly.
Sell CSGO items now. You can withdraw funds from your account after crediting items through Webmoney, Qiwi, a bank card, or other methods. The time for crediting money is 72 working hours, but in 99% of cases, the transfer is much faster! In an hour, you will most likely receive money in the account you can spend it the way you want.
It is important to take into account that the transfer to bank cards may be delayed not through our fault, but because of banks. In this case, the bank can make a credit within 5 business days. In the event of long downtime, you should contact our technical support, where you will always be helped!
Transaction security
Often people have the question of how to safely sell CSGO skins for real money. Our service uses the most advanced methods of protecting both the client and all transactions using real money. Thanks to this, you can not be afraid and receive instant cash for CSGO skins at any time.
In addition, we are responsible for personal data and do not transfer them to third parties. All operations are performed exclusively through our servers and are stored in encrypted form. Thanks to this, you can not only maintain certain anonymity but also not worry about your weapons or cases. We hope that now you do not have a question about how to sell guns in CSGO in the game. It is much more profitable to do this on our service.
The process of selling its CS:GO skins on SkinCash
Register on the platform and log in. Link all data from your STEAM and trade link. After that, our system will automatically calculate how much you can sell CSGO cases or skins to us. You agree to the cost and make an exchange.
Our site is the best place to sell CSGO skins for a bargain price and fast. After the exchange, you will receive money to the account, which can be withdrawn using a method convenient for you. Enrollment is also conducted as quickly as possible. Sell more skins to get more rewards and quickly withdraw money!
FAQ
We are ready to buy items from you that cost more than 0.3 EUR and are of some value to players. The offer may also vary depending on the specific conditions in the market. So don't ask the question of how to sell guns in CSGO, but just try to do it now!

Yes, we can buy even expensive items from you. In fact, the question of how to sell a CSGO knife is not worth it, because we buy all skins that are of value.

All transactions are carried out automatically with the minimum participation of the operator, so we try to transfer money to you as quickly as possible. Often, the operation lasts less than one hour of time.

Yes, your funds are under the full control of our team of specialists at all stages of the transaction. We work officially and carefully treat the objects of our users.

Don't worry! All transactions are mandatory. If you begin to worry, then contact our support team, where you will always be helped to deal with the problem.

Yes, active users who are ready to provide a large number of skins can count on receiving an individual offer. To do this, you need to contact our email or support service.
Subscribe here to receive the latest news And interesting proposals from skins.cash: